In Photography, irrespective of the genre.. the 'Angle of View' is one of the crucial factors which influences the final outcome. As a creator, you have to decide on what angle you want the viewer to see the subject…
Particularly when you are shooting with tele lenses, where the angle is narrowed down to the sensor, framing by standing posture and sitting posture will get you two very different images. While in both the cases, the subject remains at the same distance, the foreground and background influences the overall perspective.
Here in this case I initially shot the Grater flamingo having food, I wanted to show the unique way the flamingos adapt while consuming their food. I cannot lay flat as I was already in a floating boat. Even If i am ready to get wet, I have to get in to the water go by water level and frame, before which the subject will fly off for sure.
So I did with another method: Turned the lens leg by 180deg, Coupled with my monopod and took over the boat level. For control my frame and to release the shutter I connected the Mobile app and camera.
> Connected Cam and Mobile thro' App
> Held the cam few inches above water level
> Framed thro' app live view and released shutter.
Similarly we did the same during our Masai Mara expedition, below is the set up used.
Below is one such photograph framed using this technique.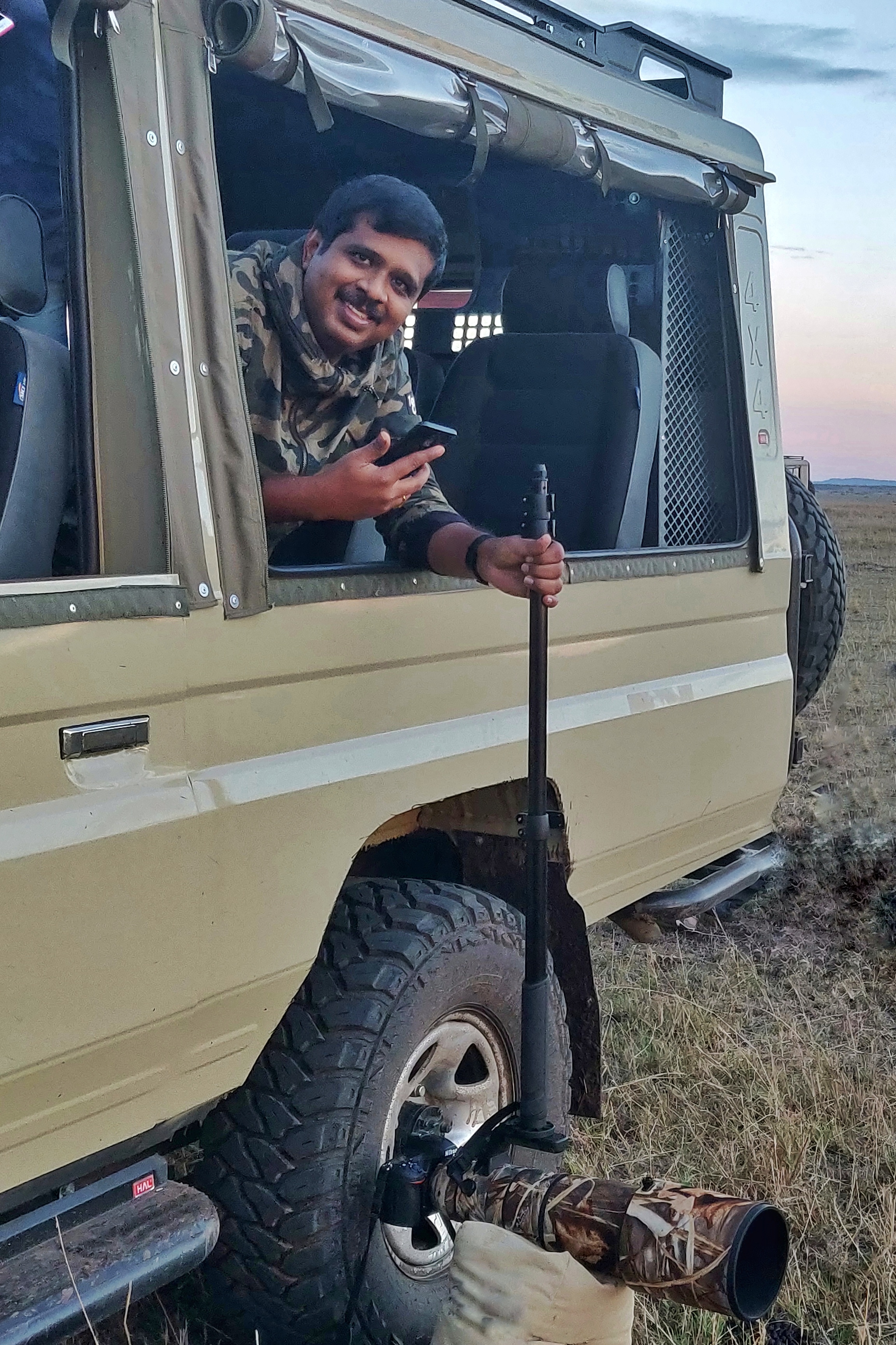 In many forests where stepping out of vehicle is prohibited, this setup will be of great use.
PS: This image was shot back in our camp for demonstration purpose.
Hope the above details were informative, If you have tried similar setups, do share with us by sending the links in comments section.